About NOWI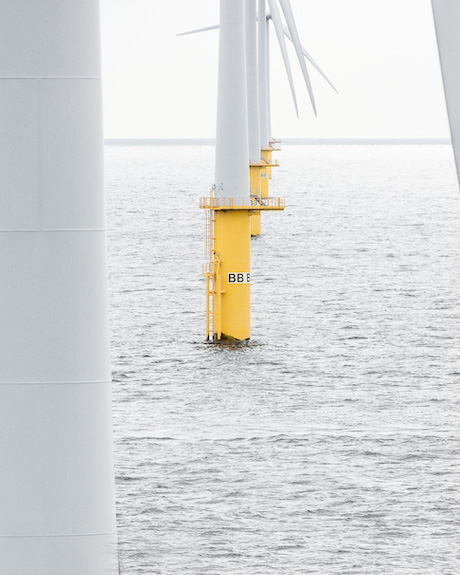 Bristol's National Offshore Wind Institute (NOWI) supports the emerging offshore wind industry with required and needed training and educational offerings for the development of career pipelines for both workers and supply chain needs. The NOWI will implement strategies to accelerate and support the next generation of workforce and supply chain for the offshore wind sector. It will also advance workforce development initiatives that are demonstrably relevant to career pathways that accelerate the establishment of a national offshore wind industry in the United States.
Offshore wind industry leaders have a primary focus on safety and have imposed such requirements on their workforce and all offshore wind projects. In response to the emerging industry off the Massachusetts coast, the NOWI will provide required Health, Safety and Environment (HSE) training and educational offerings to increase the qualifications of both workers and supply chain. Specifically, the NOWI offers a comprehensive array of required training, ensuring the workforce has the skills, competencies, and certifications required for safe careers in offshore wind.
Bristol Community College has partnered with Maersk Training, headquartered in Denmark with operations in the UK and around the world, to bring these European competencies and requirements to the United States. Maersk Training, unlike companies in the U.S., has 40 years of experience in training around the onshore and offshore wind industries, and, significantly, developed the first training center in the world to be accredited by GWO.
About Maersk Training
In 1978, Maersk Training was founded as the result of a human error. That error led to an accident that might have been prevented by better training.
Now. with more than 40 years of experience, Maersk Training is recognized by accredited bodies as the benchmark provider of generic and bespoke training and other services within the oil and gas, maritime, wind, survival, safety and security, people skills, crane operations and human resource services, with more than 13 worldwide training facilities open to all companies.
Maersk Training was the first training center in the world to be accredited by GWO, bringing several years of experience delivering GWO training. This experience has also ensured a positive and innovative relationship with GWO. Both parties continue to work in conjunction with one another to develop new courses for the wind industry, such as Advanced Rescue, Enhanced First Aid and Blade Repair.
As an independent business unit under A.P. Moller – Maersk, this provides Maersk Training with the agility and flexibility of a smaller business unit; however, we are in direct line of communication with A.P. Moller – Maersk headquarters in Denmark and can utilize this vast network.
Our company builds on an impressive heritage of pioneering success and growth. Our long legacy and values guide our business every day and ensure that we can do our business tomorrow. Hence we live and lead by our core values:

Constant Care
Take care of today, actively prepare for tomorrow. What it means as a core value: Forward thinking, planning and execution. Being informed, innovative and seeking out new ideas. Looking for changes in the environment.

Humbleness
Listen, learn, share, and give space to others. What it means as a core value: Showing trust and giving empowerment. Having an attitude of continuous learning. Never underestimating our competitors or other stakeholders.

Uprightness
Our word is our bond. What it means as a core value: Honesty and accountability. Openness about the good and the bad. Speaking your mind in the debate, but backing the decision.

Our Employees
The right environment for the right people. What it means as a core value: Creating a motivating, diverse and inclusive environment where our people enjoy working and having fun together.

Our Name
The sum of our Values: passionately striving higher. What it means as a core value: The embodiment of our values. Passion and pride for what we do and how we do it. Our image in the eyes of our customers and the external world.

Work for NOWI
Opportunities to be a GWO-certified trainer for Basic Safety Training, Basic Technical Training, and other GWO training modules.


Clean Energy Jobs
For more information, please contact: